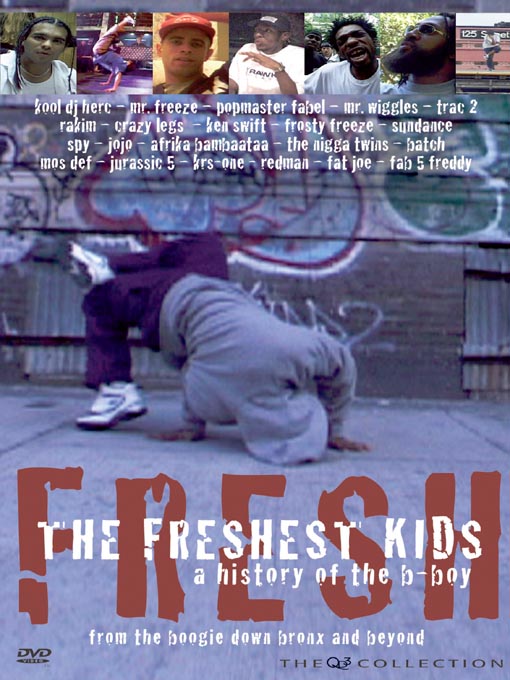 Breaking...Born at Kool DJ Herc's house parties in the early 70's, catapulted to a worldwide phenomenon in the 80's, to its latest gravity-defying incarnation as a thriving underground movement. THE FRESHEST KIDS brings to you the illest B-Boying this planet has ever witnessed in over two hours of hardcore breaking, giving you an all-access pass to the underground world of b-boys spanning the last 25 years.
See and hear the early history via rare archival footage and in exclusive interviews with The Nigga Twins, Spy - the man with 1000 moves, Rock Steady Crew icons Crazy Legs and Ken Swift, The New York City Breakers, Mr. Wiggles, Stylelements and the world's most innovative b-boys of the next generation along with hip hop legends Kool DJ Herc, Afrika Bambaataa, KRS-ONE, Mos Def and many more as they come together to reveal for the first time the most comprehensive history of b-boying, its evolution and its place within hip hop culture and beyond.
These are THE FRESHEST KIDS and this is their story...
Also featuring - Mr. Freeze - Popmaster Fabel - Trac 2 - Rakim - Frosty Freeze - Sundance - Jojo - Batch - Jurassic 5 - Redman - Fat Joe - Fab 5 Freddy
Color - 97 minutes
TRAILER